Category: Feature
Published on 2013-06-01
Written by Godfrey Budd
Could 100-stage frac jobs on individual
 laterals be around the corner?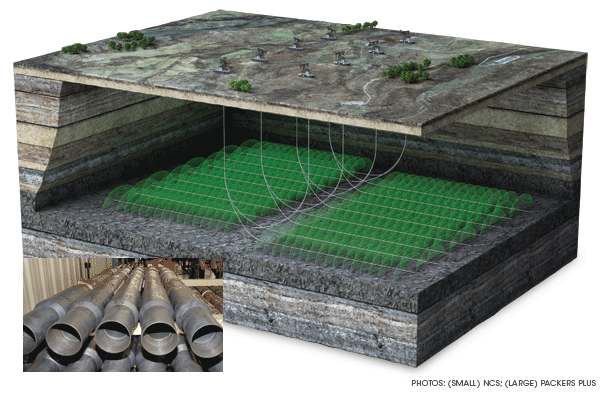 Almost in lockstep with the meteoric rise in production from shale plays in North America, the number of frac stages regarded as feasible has also skyrocketed. Just the other day, it seems, five or six fracs were considered a good complement of stimulations. But in the last year or two, even 15–20 stages per well have ceased to seem exceptional.