Published: Tuesday, 08 September 2015
Author: Daily News
Many pieces of rotating equipment are operating below optimum capacity, affecting production costs, revenues and resulting in unexpected down time. DNV GL has been working together with operators to help unlock the potential of their existing rotating equipment.
Chris Dagnall, manager, Rotating Machinery Group, DNV GL, says, "Rotating equipment can be attributed to 90 per cent of production losses. Typically, those losses can affect five-10 per cent of production. Assuming production averages 50-150 million barrels of oil per annum and an average cost per barrel is $53, the average loss would be $140-$420 million per year. A saving of just one per cent in this area would be in the order of $1.4 – 4.2 million. The size of the prize is considerable."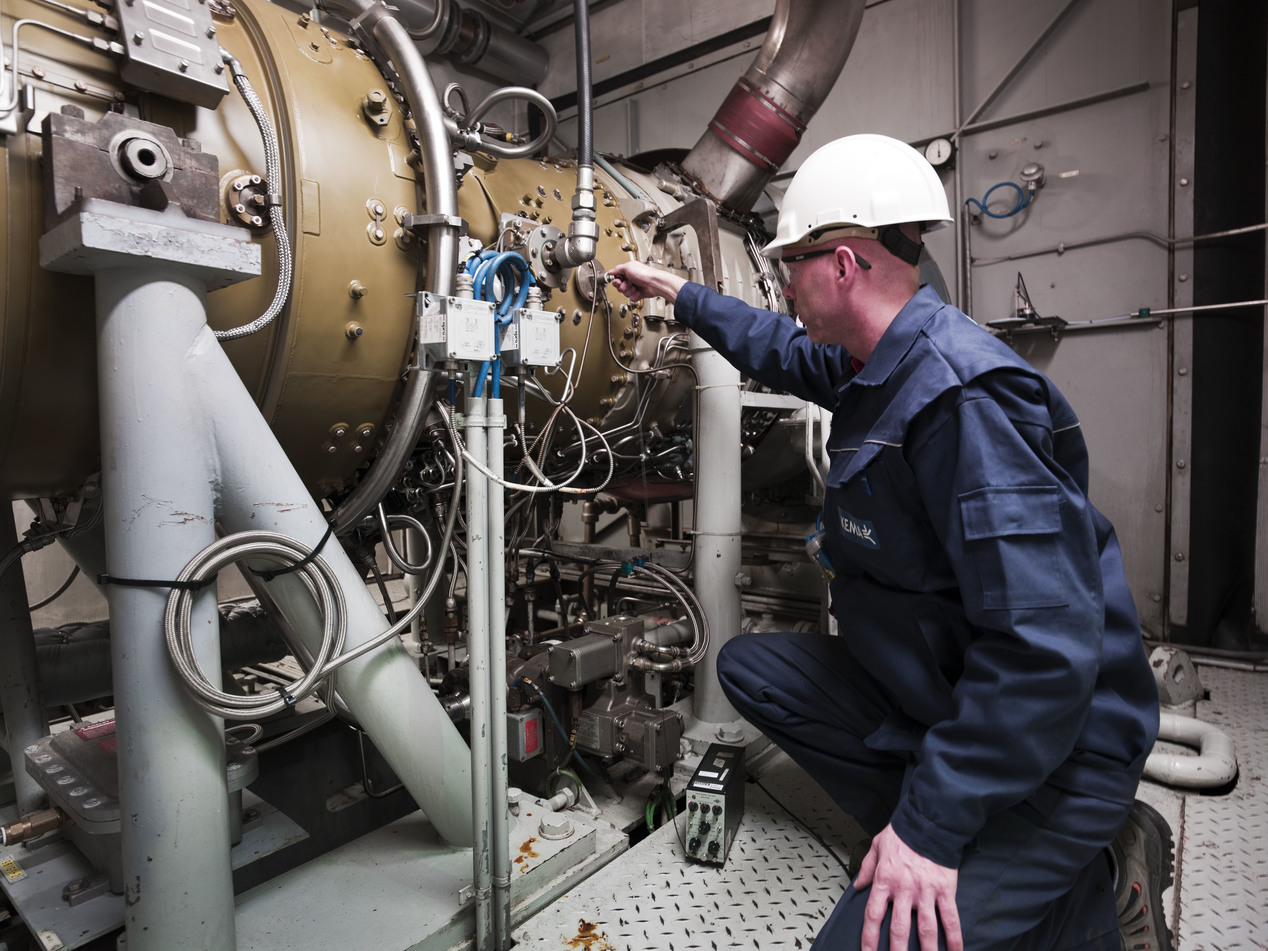 Rotating Euipment at Spadeadam.
On line condition monitoring coupled with reliability, availability and maintainability (RAM) analysis can facilitate in understanding the causes of shortfalls which would cause failures, downtime, start-up delays or full shutdown, allowing operators to optimize their maintenance strategy around reliability and machine condition.
The data produced identifies where losses can be reduced and this information is quantified to improve in costs, quality or both. Plant failures are then ranked and improvements implemented to provide either quick wins or longer term rewards. The unique online tool is used as an aid to facilitate decisions, whether to replace or repair, how many spares to keep or what action to take in a cost constrained environment.
The fully functioning on-line monitoring and supporting analysis combines detailed statistics and performance monitoring which gives real time, round the clock access to the condition of the machinery. The dashboard interface demonstrates an overview which cuts the complexity of the message and delivers critical information which is an enabler in planning and control of the asset.
Liv Hovem, director of Division Europe & Africa at DNV GL, says, "The opportunity is there in these challenging times to introduce new technology, new ideas and smart standardization which gives predictability and flexibility. This enhances quality, reliability and profitability. A lot of the technologies, tools and arenas for collaboration exist, we just need to start using them effectively. Condition Based Monitoring, combined with RAM analysis is essentially a strategy that uses the actual condition of the asset to decide what maintenance needs to be done. This method dictates that maintenance should be performed when certain indicators show signs of decreasing performance or upcoming failure. Essentially, it targets improvements in the right place at the right time."
A technical seminar on Unlocking optimum efficiency from rotating machinery will take place on DNV GL's stand (5B 51) at SPE Offshore Europe Conference and Exhibition in Aberdeen at 13:45 am on Tuesday 8th September. To register visit https://www.dnvgl.com/events/spe-offshore-europe-6114.
Driven by its purpose of safeguarding life, property and the environment, DNV GL enables organizations to advance the safety and sustainability of their business. Operating in more than 100 countries, its 16,000 professionals are dedicated to helping our customers in the maritime, oil and gas, energy and other industries to make the world safer, smarter and greener.
-NTM-